The use of mining rock Drilling Rigs can quicken the recovery of ore and fasten the development of mining technology. The Hongwuhuan-made HC725B1 rock mining drilling machines
can be oriented to the vertical hole.the drilling depth can reach 25m or 30m.The drilling diameter can be 83mm-115mm. The labor intensity is greatly reduced, and the labor efficiency is highly improved.The efficiency is multiplied.
Figure 1 shows the HC725B1 mining rock drilling rigs.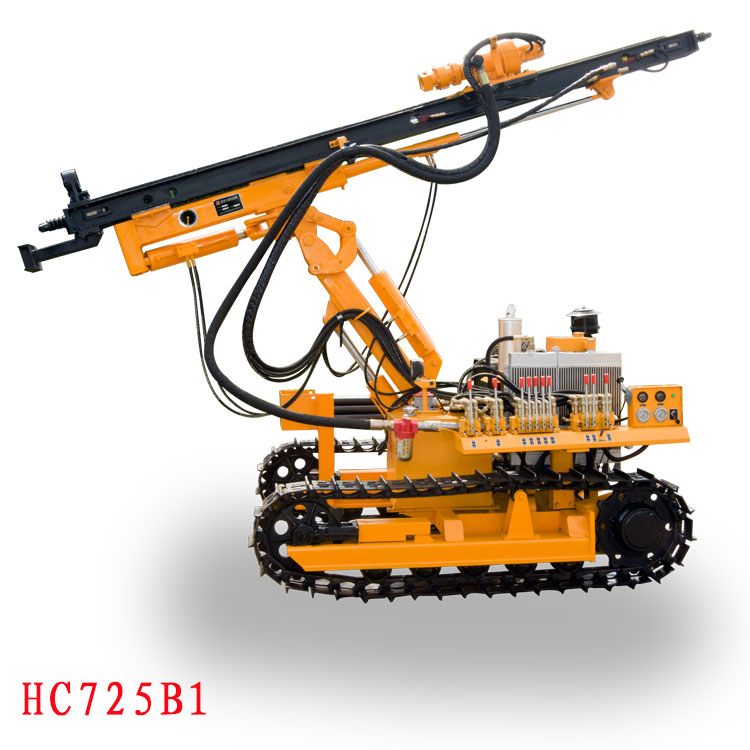 Hongwuhuan HC725 series crawler drilling rigs can be widely applied to rock drilling operation in open pit mining, foundation excavation, water conservancy, power station, transportation and national defense construction and other rock drilling operations. They can also drill holes for special purposes, such as anchoring holes, geological pressure measuring holes and drainage holes.