GIA A7 crawler outdoor DTH drill rig is used for site excavation in Fujian New Development Zone. The area is mainly composed of limestone weathered fossils with rock hardness of f=8-14.
The drilling depth of GIA A7 drilling rig is 6m, 8m and 10m; the diameter of drill bit is 115m, and the length of drill rod is 3m. The drilling rig runs well and has won good comments from customers.
For piston air compressors,screw air compressors,diesel portable air compressors,electric portable air compressors,rock Drilling Rigs,Water Well Drilling Rigs,DTH drilling machine,jack hammers,air picks and spare parts,please contact us.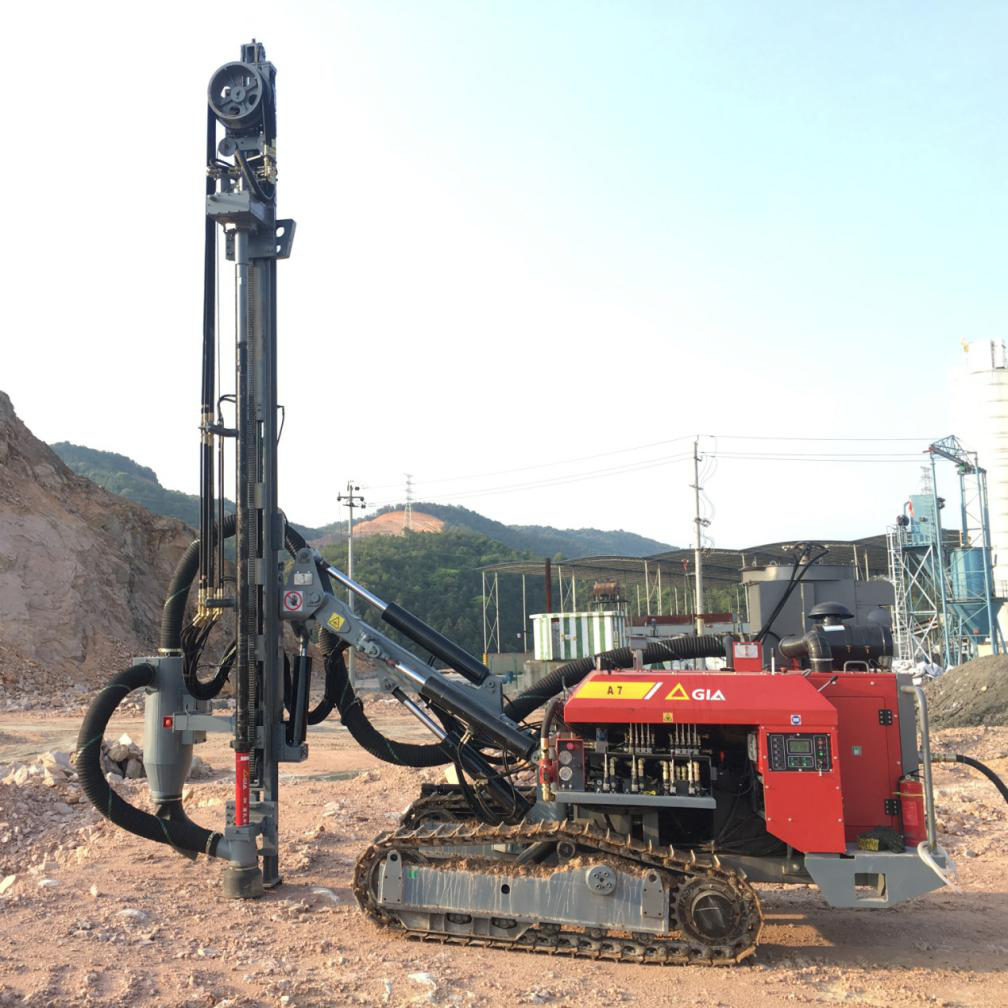 Hongwuhuan Group
Quzhou Able Machinery Equipment Co.,LTD.CN
Add:Room 203, 1st Building, No. 30, Zhexi Avenue, Quzhou, Zhejiang, China (Mainland)
Mobile Phone/ wechat/ whatsapp/ skype/:+86 18906708604
Fax:0086-570-3660728
Email: julia@ablejx.com